Petite League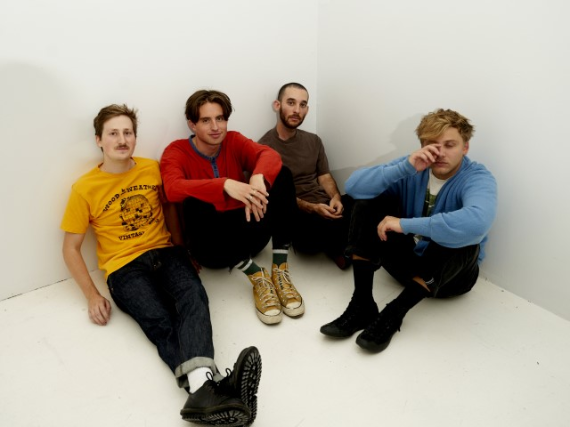 Petite League was started in Syracuse, NY in 2015 in the midst of a blossoming upstate basement and house show scene by Lorenzo Gillis Cook. The band, with of Henry Schoonmaker on drums, lived in the house venue Scarier Dome for a year, self-releasing two records SLUGGER and NO HITTER before moving to Brooklyn in 2016 after graduating from Syracuse University.
Characterized by its bubblegum lo-fi and power pop sound, the band continued on in New York city, releasing Rips One Into The Night in 2017, Rattler in 2019 on the band's label Zap World Records, and touring throughout the United States. Their most recent record JOYRIDER was released at the start of 2021.
The live band is comprised of Lorenzo Cook (Belgium), Henry Schoonmaker (MA), Adam Greenberg (NJ), and Kevin McCallum (MA) all of whom met at Syracuse University.
Social Links
There are currently no upcoming events.