Scary Light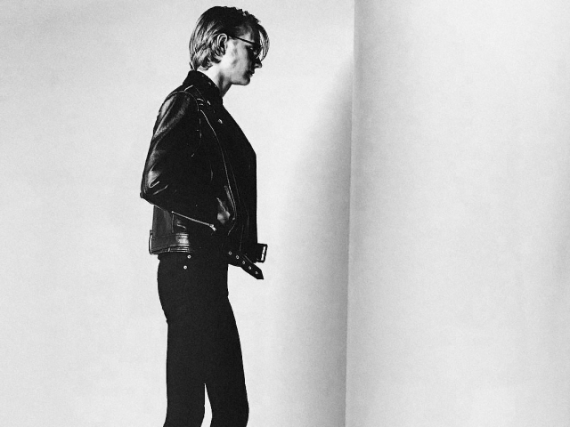 Scary Light is the moniker of New York City musician Gabriel Sommer. This genre-defying project came into fruition in 2019 with the EP Hell Palace. Scary Light's debut album Into The Yawning Tunnel, released in August 2023, tells the tale of a rocker's frustration with the city he loves. Owing as much to The Misfits as RL Stine, Scary Light is serious about matching sonics to imagery.

Sommer found himself shredding within the Bushwick DIY scene of the 2010s with his band ghostboy. Sommer moved on to form experimental electronic group Spunner with Ethyn Connors, a fellow Saint Laurent runway model. Sommer has gone on to collaborate with various musicians such as Plz Make It Ruins's electronic extraordinaire Otto (FKA Memoboy), contributing vocals, guitar, and video imagery as a continuation of his interest in multimedia storytelling and performance. Each project of Sommer's tells a different story, wears a different costume, and references a different character.
Social Links
There are currently no upcoming events.